Terrazzo Flooring Experts
Nothing can match the sheer beauty and qualities of terrazzo flooring.
We've floored beautiful buildings all over the Southwest. When you're ready to create a breathtaking view in your building, we're ready to help. Let's get to work.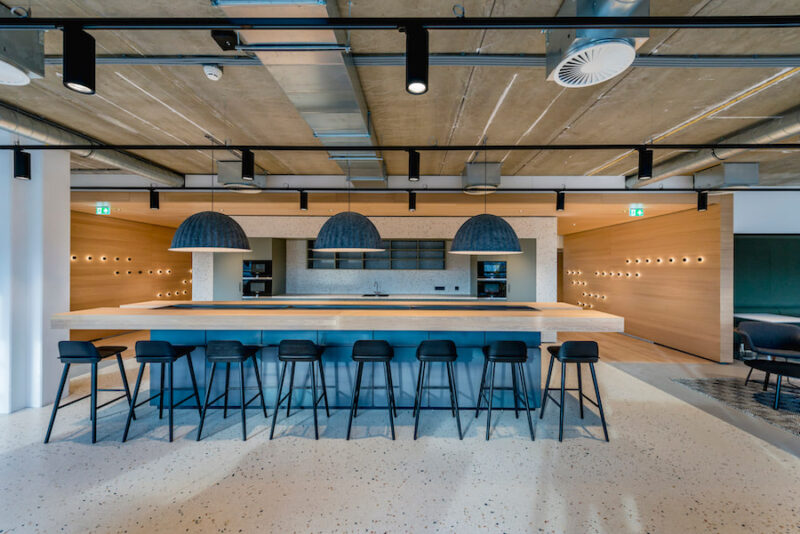 Our new Durabella Terrazzo System combines centuries-old techniques with an eco-conscious construction that is UV-stable with a zero-carbon footprint.
This highly malleable system provides seamless design and pre-cast installations for base trim, kitchens, and bar tops, with countless opportunities for walls and ceilings.
Durabella allows for various types and gradations of aggregates. A few examples include fractured dimensional stone, recycled glass, wood, and mussel shells.
Durabella can also contain inlaid graphics, plastics, stainless steel, and intricate templates for greater customization.
Durabella is truly the next generation of Terrazzo flooring and we can help you every step of the way.
We're experts in commercial floor design, installation and care. Our unmatched reputation is built on more than 40 years of stellar customer experiences.